As the leading arbitral institution in Vietnam, VIAC continues to reaffirm its position with the huge increase in new administered cases and overall amount in dispute. There were 274 new cases filed - a 52.2 % increase from its previous year with a total of 6.7 thousand billion VND in dispute. These figures are at a record high since VIAC's establishment, which confirms the strength of its robust growth and domestic popularity.
40% of cases were international in nature, which was either FDI disputes (24%) or involved foreign element (16%). Cases in the real estate sector witnessed exponential growth in 2019 and despite the modest dispute value, it indicates a welcoming trend for parties' willingness to resolve their disputes in this field through ADRs. Non-listed and/or foreign arbitrators coming from different legal traditions and jurisdiction continued to add more colors to the arbitration practice at VIAC in 2019.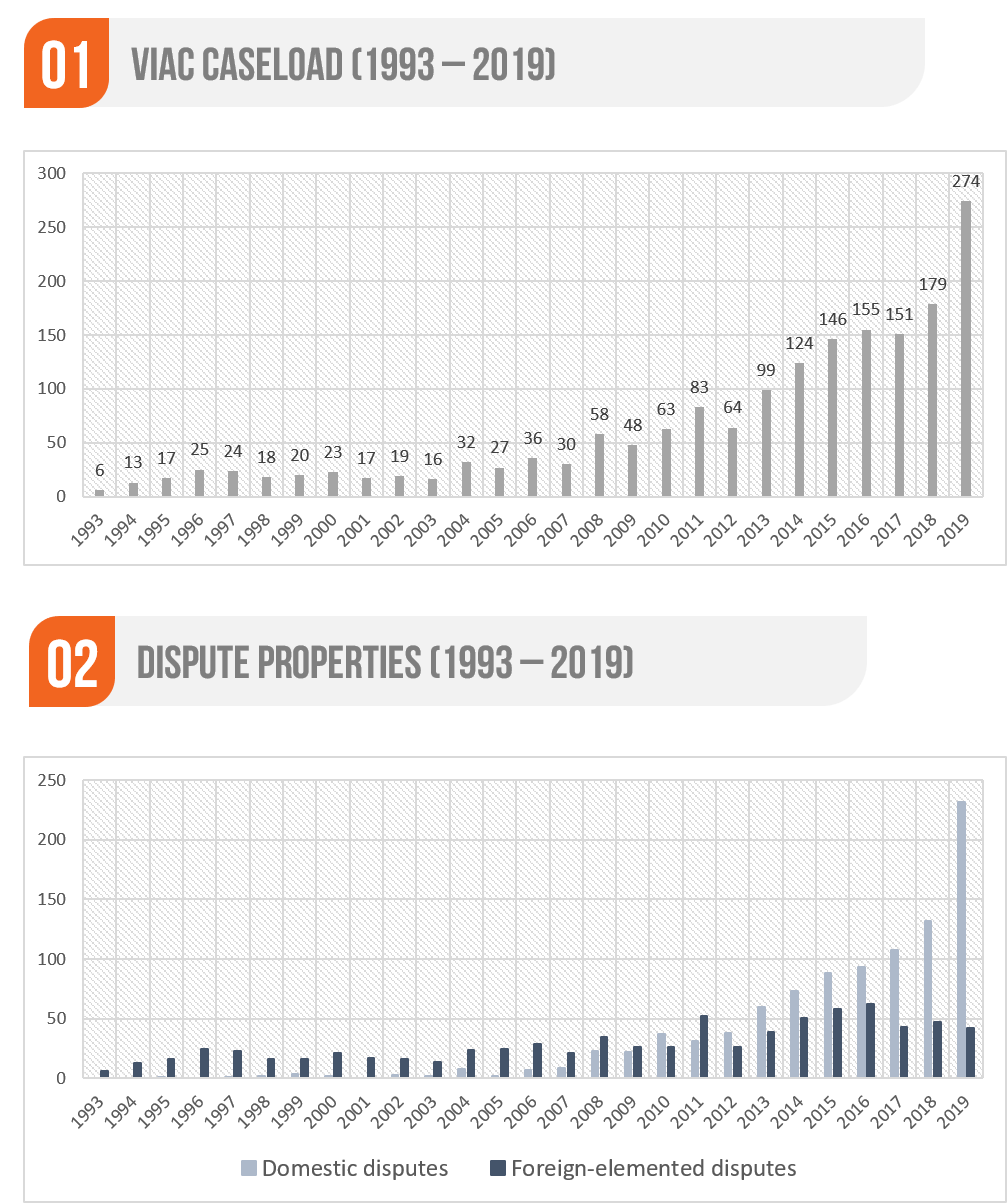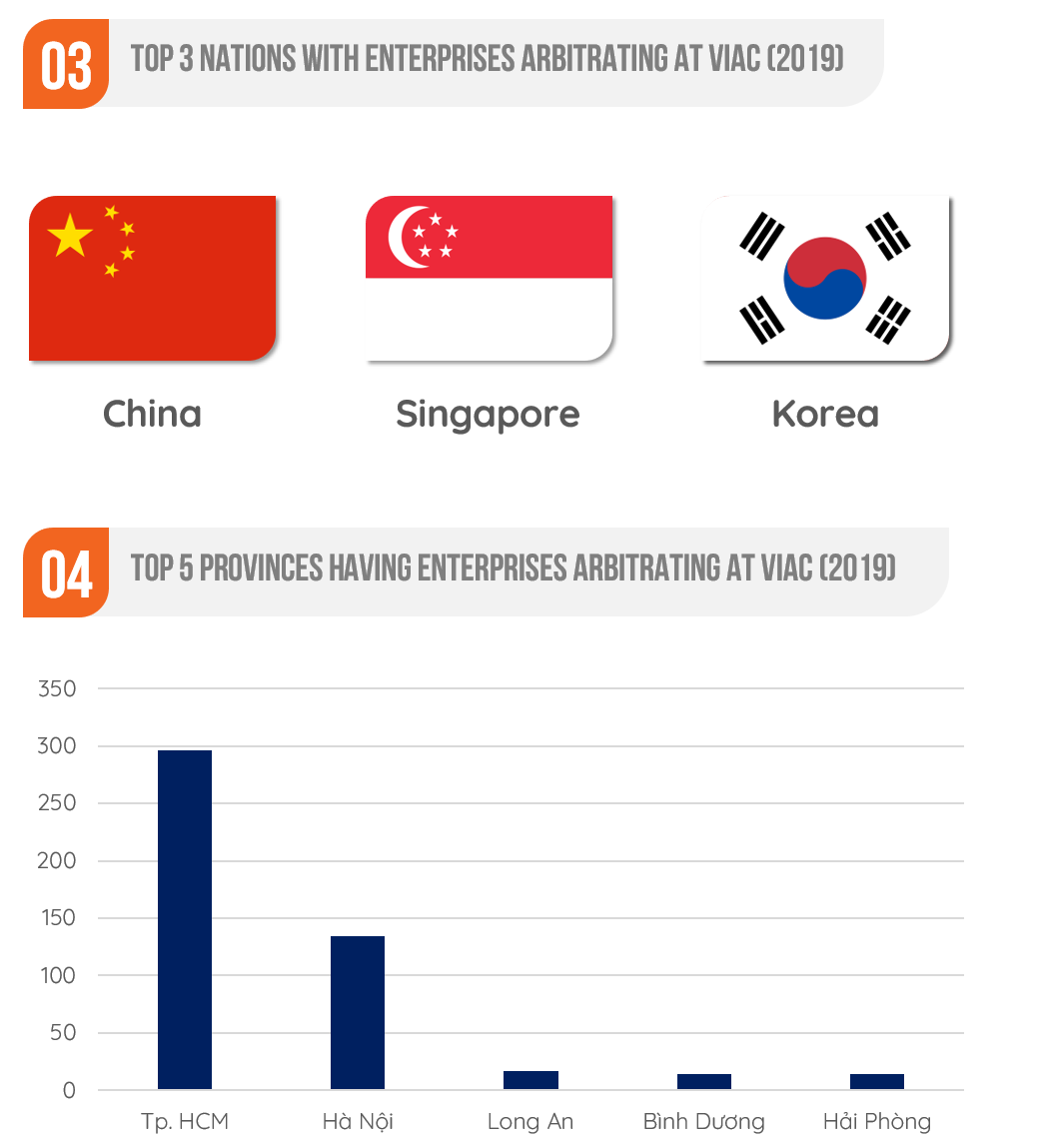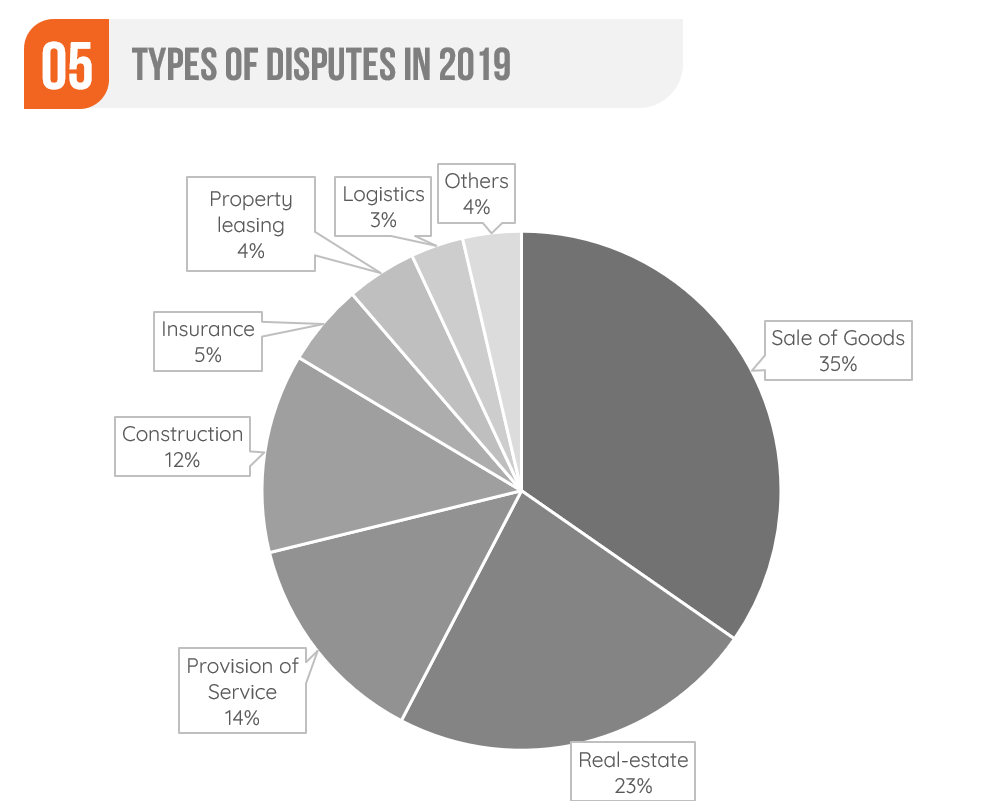 VIAC Secretariat has made a continual effort in enhancing the quality of arbitral awards by initiating a series of activities since 2018. These include internal training seminars and workshops organized throughout the year so that arbitrators can discuss case management skills and techniques as well as check-lists for award drafting. It is believed that those seminars and workshops have posed significant development as NO arbitral awards were requested for correction or required further interpretation or supplementation in 2019.
Aiming at expanding the connection with the judges for better exchange of experience, in 2019, the Science Council of VIAC hosted the first-ever Arbitration Seminar with the participation of almost all judges of Economic Courts from both Hanoi's People Court and HCMC's People Court. The seminar was a valuable chance for judges to discuss on and gain insights into legal matters that they have been dealing with in functioning as either the supporting power or the intervener in strict circumstances under laws; and also for both judges and arbitrators to view these issues in different perspectives and seek for mutual understanding. Taking into account of emerging new types of disputes being arbitrated, the Secretariat determines that strengthening the good connection with the Courts in terms of sharing information and experiences is one of the essential tasks; and the series of new real estate cases in the past 2019, which received valuable support from the Court, is a stark evidence of this approach.
Receiving much endorsement from the Ministry of Justice and the IFC – a member of World Bank Group, the Vietnam Mediation Centre (VMC) – a division of VIAC- sailed through 2019 with optimistic results. 05 disputes involving a total amount of approximately 1M Billion VND underwent the mediation process at VMC with a successful settlement rate of 80%. The remaining case related to intellectual property is now pending for another positive outcome. VMC also invested its resources into training to not only raise the capacity of in-house counsels and lawyers in using the tool of mediation but to also search for potential candidates for the next generation of mediators in VMC's List of Mediators.