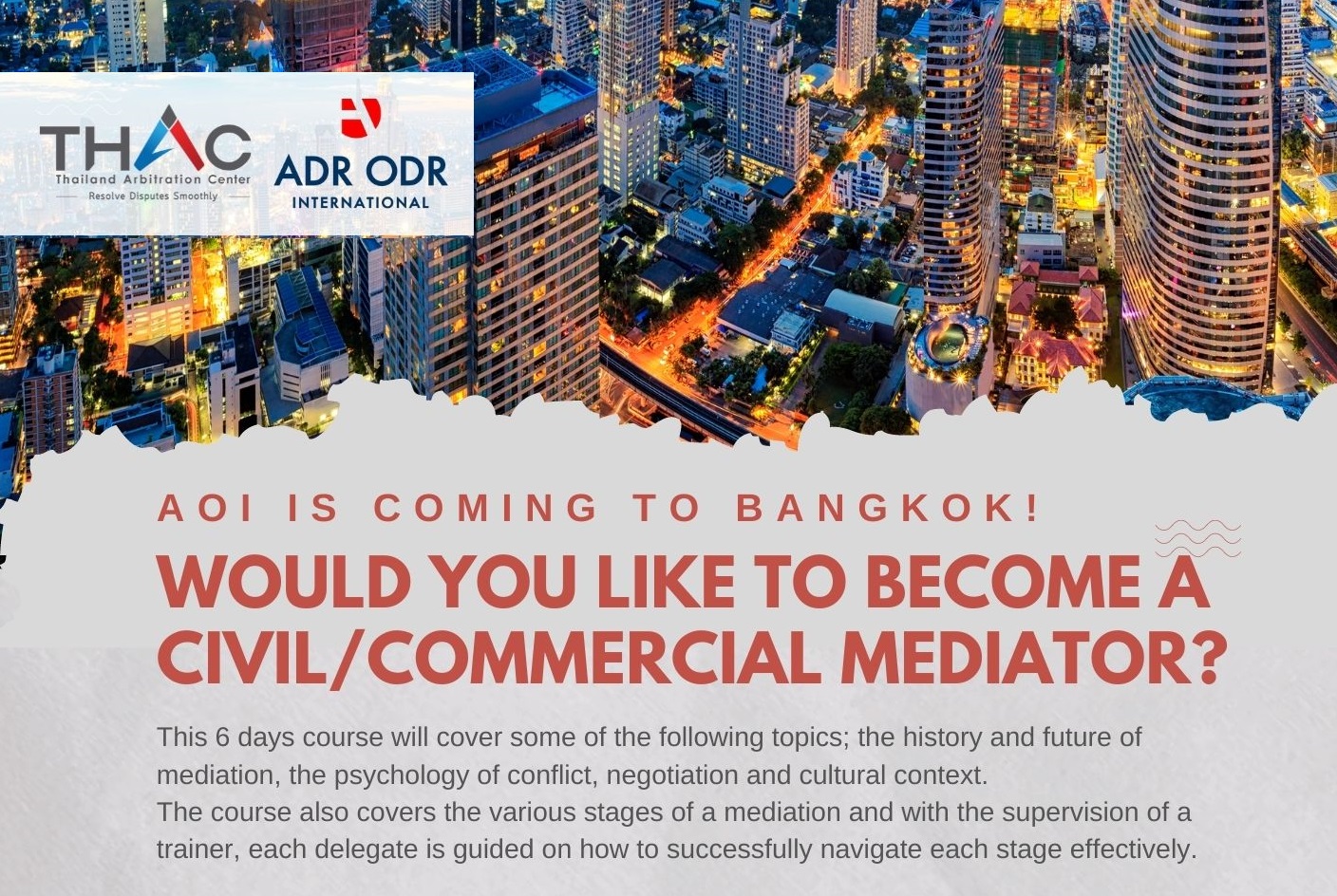 This programme provides delegates with a minimum of 40 hrs training to become a Civil/Commercial Mediator. The programme is taught by global experts that have decades of experience. Completion of the programme results in full accreditation as a Civil/Commercial Mediator meeting international standards in mediation.
Course objectives
The course aims to help you to:
Welcome and Introduction
Historical overview of ADR and the modern ADR movement
Theory of conflict
Mediators Code of Conduct
Introduction to the 5 stages of mediation
Practice opening statements
Successful completion of the programme will allow you to gain the status of 'ADR ODR International Accredited Civil/Commercial Mediator' and 'THAC Mediator'.
The course is recognised by the Civil Mediation Council, UK (CMC) and certified by International Mediation Institute (IMI). This gives it an internationally recognised kite mark of excellence, this means that our graduates obtain a prestigious qualification and have greater opportunities to begin their mediation practice in multiple jurisdictions across the world. Our course is also accredited by the Sinagpore International Mediation Institute (SIMI), which means that our delegates can apply to become a SIMI Level 1 mediator.
For more information: https://event-booking.thac.or.th/en/event/thailand-civil-commercial-mediation-training/s1