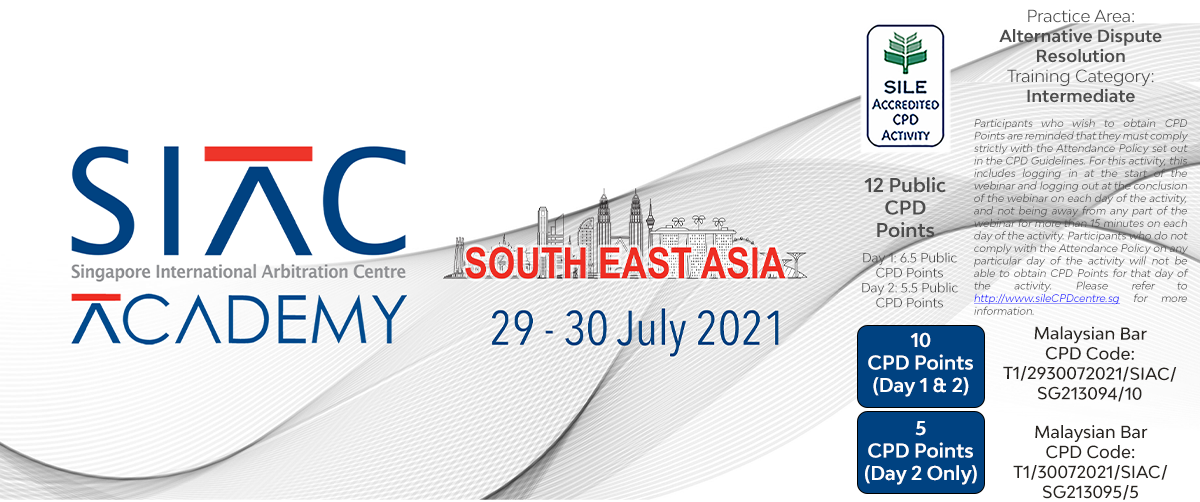 The SIAC South East Asia Academy (Virtual Edition) will provide practical, 'hands-on' training on advocacy and arbitrator training for the up-and-coming arbitration counsel and the aspiring arbitrator in a virtual setting. The training faculty will be chaired by Mr. Chan Leng Sun, SC, and will feature leading international arbitration experts.
Over the course of an intensive two-day programme, participants will have the opportunity to deliver submissions in a mock hearing, test and refine their cross-examination skills, review a draft award, and discuss how they would handle tricky scenarios as an arbitrator. Day 2 of the virtual edition of the Academy will also feature a special lunchtime chat on "Building your Career as an Arbitrator".
Due to the interactive nature of the SIAC South East Asia Academy, spaces will be limited.
OVERVIEW:
SIAC SOUTH EAST ASIA ACADEMY (VIRTUAL EDITION): THE MAKING OF AN ADVOCATE AND AN ARBITRATOR
Time: 09:00-17:15; 29 - 30 July 2021
Format: Online via Zoom platform
Programme (All timings are in SGT): Link
FACULTY AND FACILITATORS: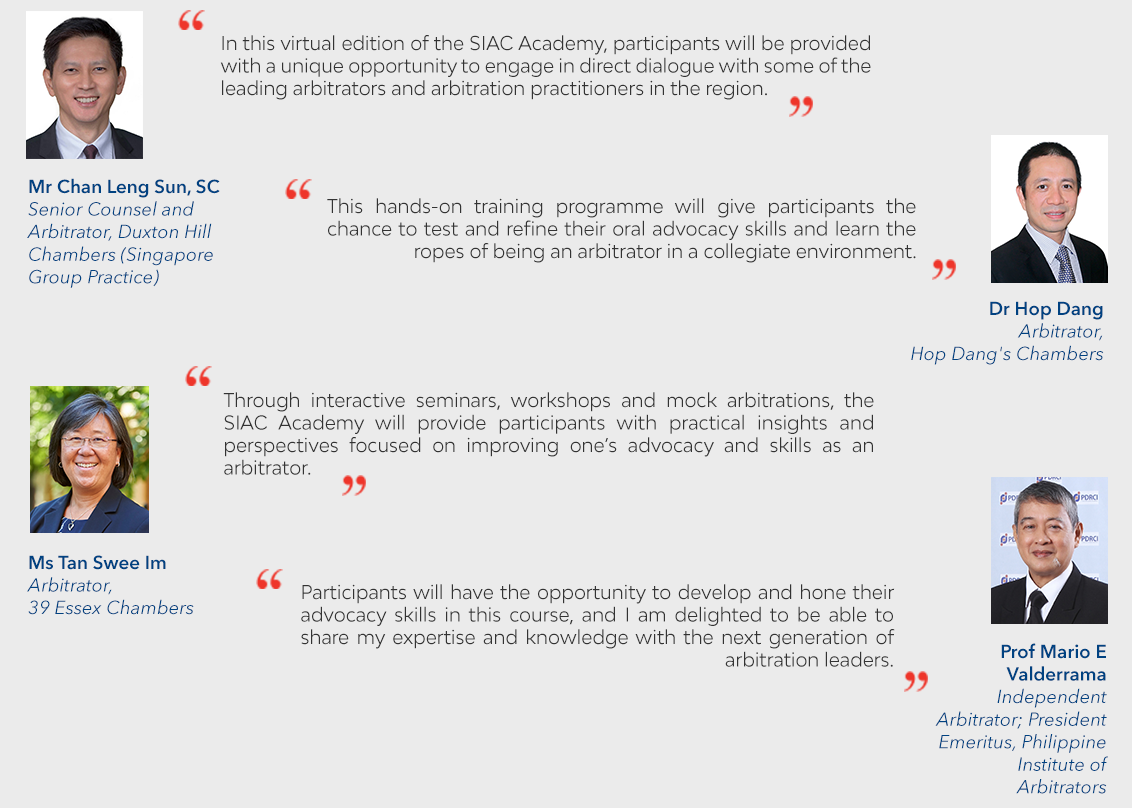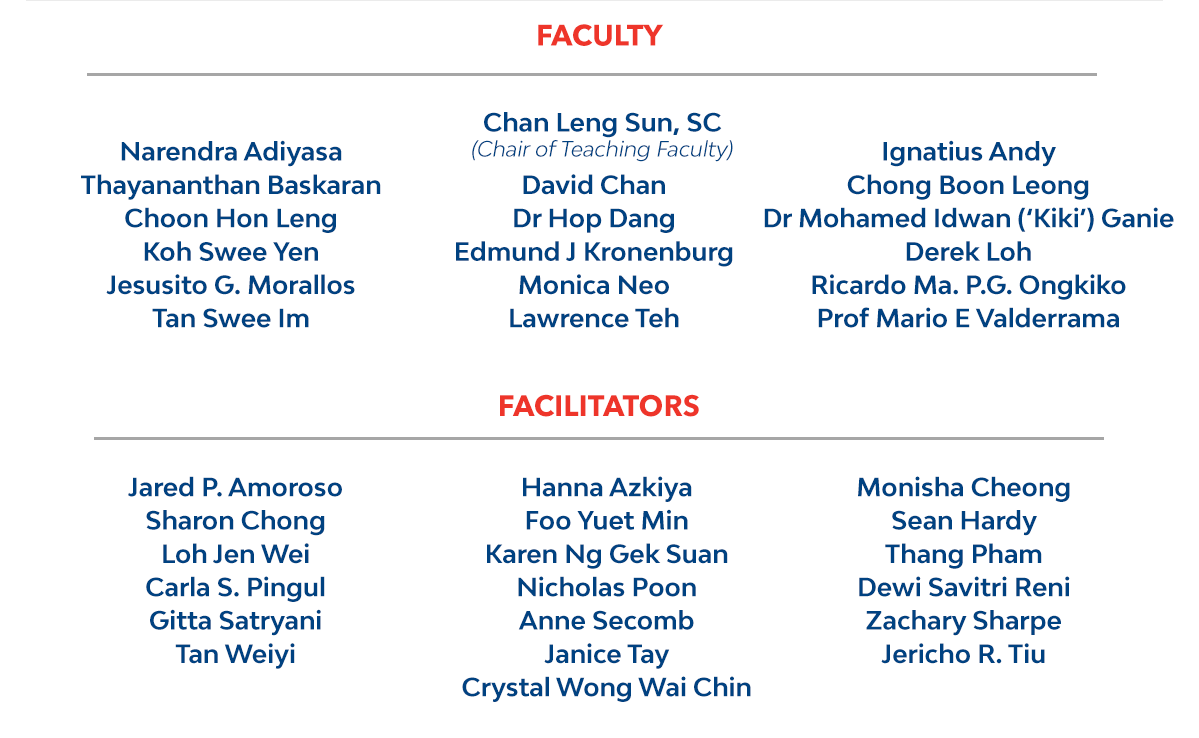 REGISTRATION FEE:
Day 01 & 02 Rate (Advocacy & Arbitrator Training) - SGD 100*
Day 02 Only Rate (Arbitrator Training) - SGD 60*
*Exclude 7% GST
>>> For enquiries, please contact: SIACAcademy@siac.org.sg
>>> For more information on the SIAC South East Asia Academy 2021, please click here.