In the realm of global infrastructure development, construction disputes are a persistent challenge that can significantly impact project timelines, budgets, and stakeholder relationships. These disputes can arise from disagreements or conflicts between stakeholders in construction projects including a multitude of factors such as design flaws, quality issues, scheduling issues, payment disputes, and regulatory complexities etc. As construction projects continue to expand in complexity and scope, the demand for effective strategies in managing legal risks and resolving disputes becomes increasingly imperative.
With the aim of providing participants with invaluable insights, experiences, and strategies for managing construction disputes within Vietnam and on an international stage, the Vietnam International Arbitration Center (VIAC) in collaboration with the Korea Chamber of Commerce and Industry in Vietnam (KOCHAM) and Lee & Ko law firm organises the workshop titled "International construction disputes in Vietnam: Practical tips on claims and disputes".
GENERAL INFORMATION
Time: 8.00 – 11.45 AM | 6th October 2023 (Friday)
Venue: Emerald Conference Room, 6th Floor Lotte Hotel Hanoi, No. 54 Lieu Giai, Cong Vi ward, Ba Dinh district, Hanoi, Vietnam
Language: Korean – Vietnamese simultaneously
For further details, please see the Flyer (English | Korean)
Workshop materials: English&Korean
SPEAKERS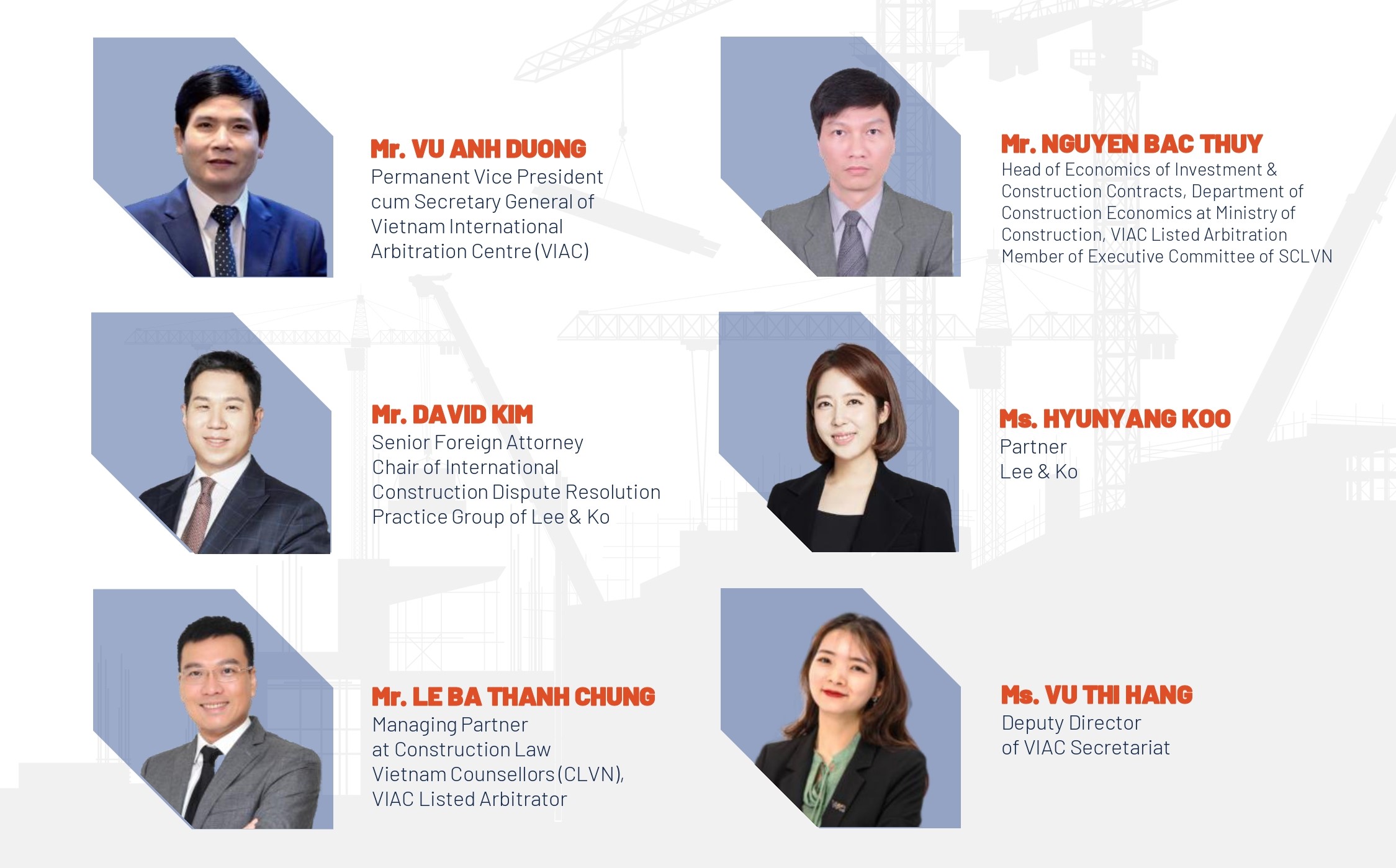 REGISTRATION
Registration fee: No fee is charged.
To register, please access via: https://forms.gle/UqPHALN919M2UkSq9
For more information and registration, please contact Ms. Huong Thu Pham (Phone number: +84 243 574 4001 | Email: info@viac.org.vn)