On 14 November 2022, the delegation of the Vietnam International Arbitration Center (VIAC), led by Dr. Vu Tien Loc - President of VIAC, had a meeting and working session with the new Korean Ambassador Extraordinary and Plenipotentiary to Vietnam - Ms. Oh Youngju. At the meeting, Dr. Vu Tien Loc congratulated Ms. Oh Youngju on her appointment as the first female Ambassador of Korea in Vietnam and expressed his optimism that, with her experience in diplomatic activities, the new ambassador will contribute greatly to the relationship between Vietnam and South Korea in the near future.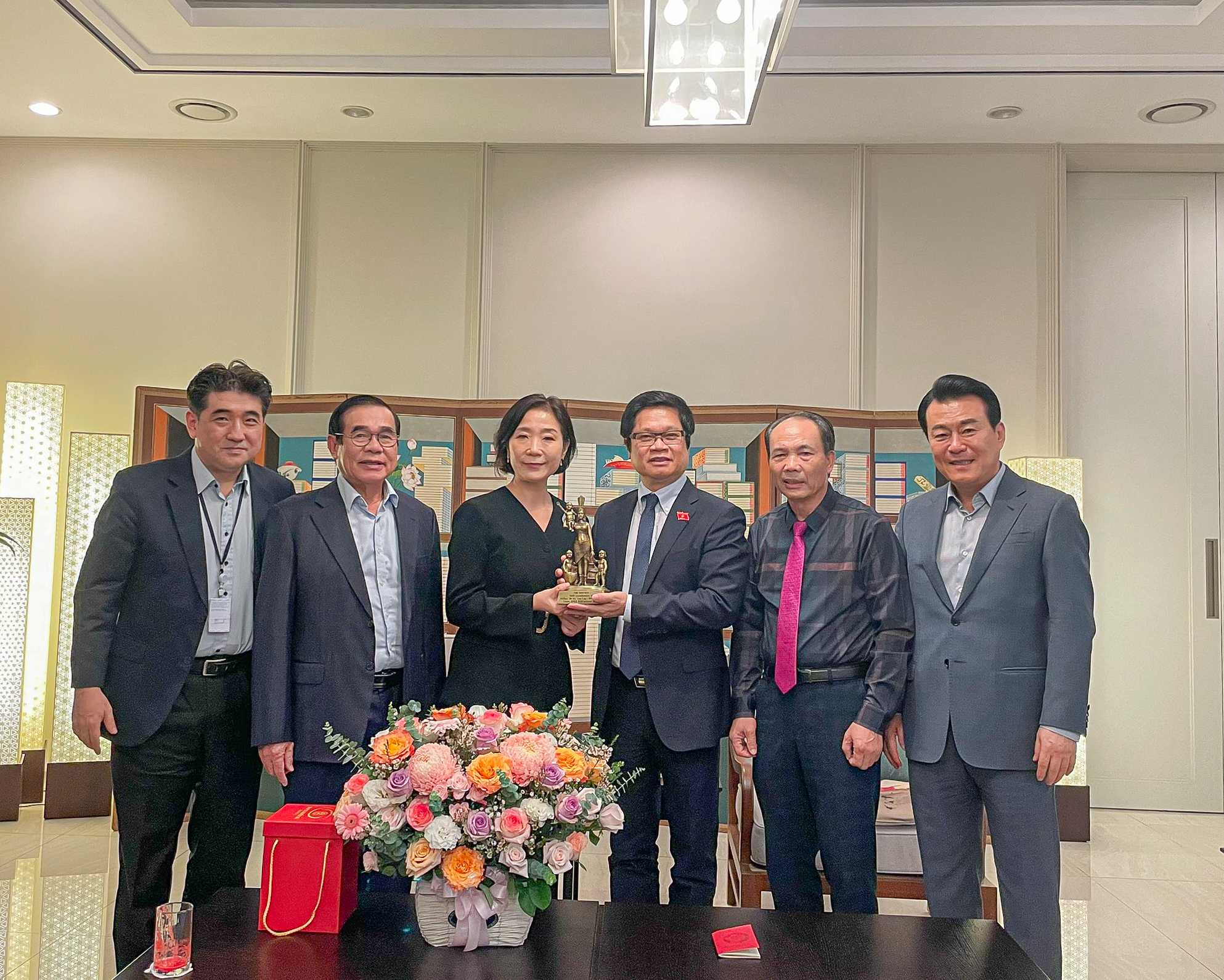 As for the new ambassador, Ms. Oh Youngju put in the picture that 2022 is the 30th anniversary of the establishment of diplomatic relations between Vietnam and Korea. It is notable that Vietnam has been Korea's key partner in co-prosperity cooperation with ASEAN as well as in Korea's attempt to continue to expand its contributions in the Indo-Pacific region. Accordingly, in the near future, the Korean Embassy in Vietnam will continue to expand more creative and dynamic diplomatic activities to develop the two countries' relationship, embarking on a promising future on the basis of the brilliant cooperation between the two countries over the years.
In further discussion with the new Ambassador, Dr. Vu Tien Loc expressed his delight at the strong development of trade relations between the two countries. Dr. Loc also emphasized that although the economic and trade relations between Vietnam and Korea have recorded many outstanding achievements, in the context of the ever-changing world and regional economy, there are many potential risks in business activities. Besides, business investment and trade activities between the two countries, therefore, require more attention regarding legal risk management and dispute avoidance.
Dr. Vu Tien Loc also made further remark that VIAC, as the only institutional arbitration organization established under the Prime Minister's decision for domestic and international dispute settlement, will always strive to assist and support the business communities in their investment and business activities. Accordingly, VIAC hopes to be one of the partners, accompanying with the Korean Embassy in assisting and promoting trade activities between the two counties, as well as a reliable fulcrum of justice for the business communities from both countries.