On 22 February 2022, at the headquarters of Hanoi, Dr. Vu Tien Loc – The President of the Vietnam International Arbitration Centre (VIAC) and representatives of specialized functional departments at VIAC have a working session with the representatives of Vietnam Association of Construction Contractors (VACC) - Mr. Nguyen Quoc Hiep, VACC's Chairman and other members of VIACC's Executive Board.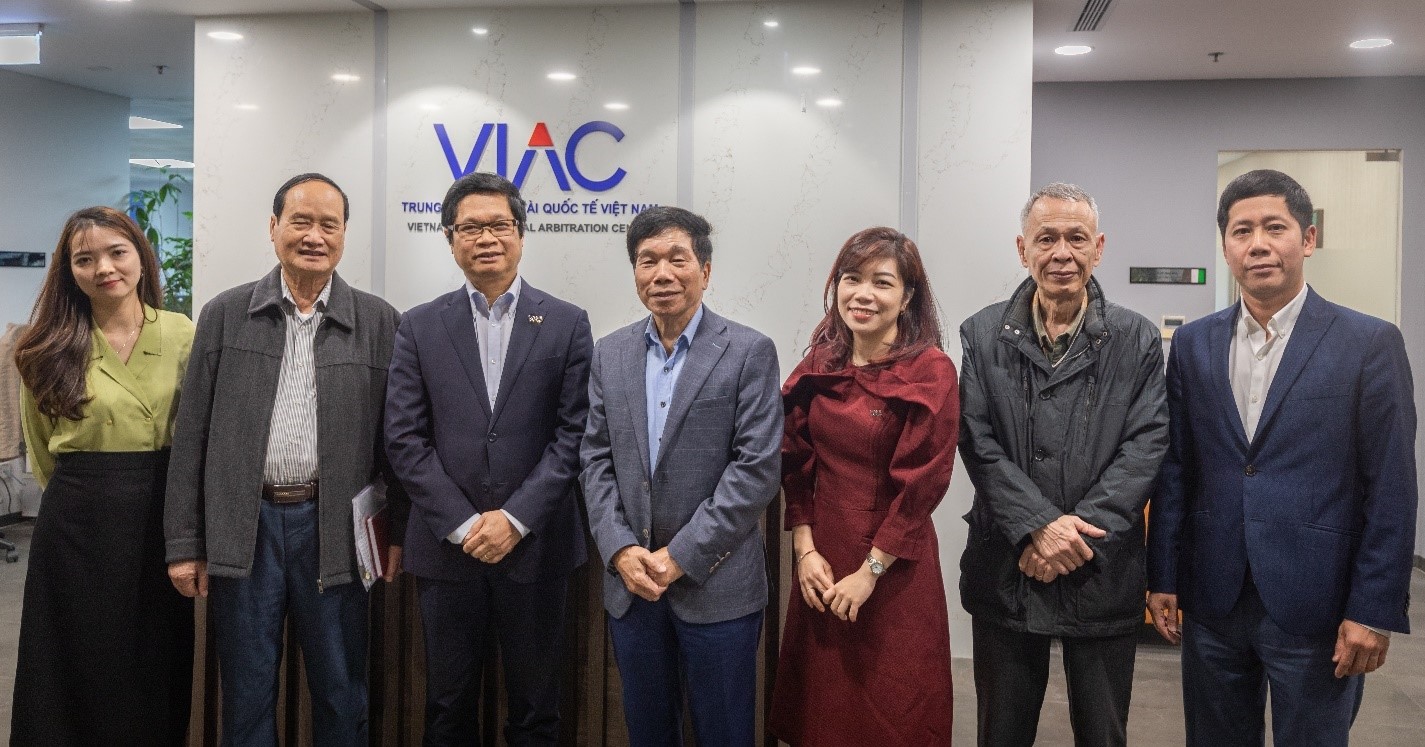 At the meeting, the two parties evaluated the outcomes of the cooperation activities that were implemented in 2022 according to the Memorandum of Understanding between VIAC and VACC, along with suggestions by parties for activities towards the enterprise community of construction contractors in Vietnam this year.
Dr. Vu Tien Loc - The President of VIAC also shared the importance of cooperation between the two parties, emphasizing that VIAC always aims to strengthen the capacity of businesses for risk management, risk prevention and dispute resolution in general and in the field of construction in particular. At the end of the meeting, the two parties also pledged to accompany each other and expressed their desire for long-term cooperation in the future in view of common goals.

According to the meeting, VIAC continues to work with VACC to jointly organize seminars and training sessions in order to creat a forum for parties to exchange experiences in order to minimize legal risks in the field of construction and prevent disputes arising from construction contracts.